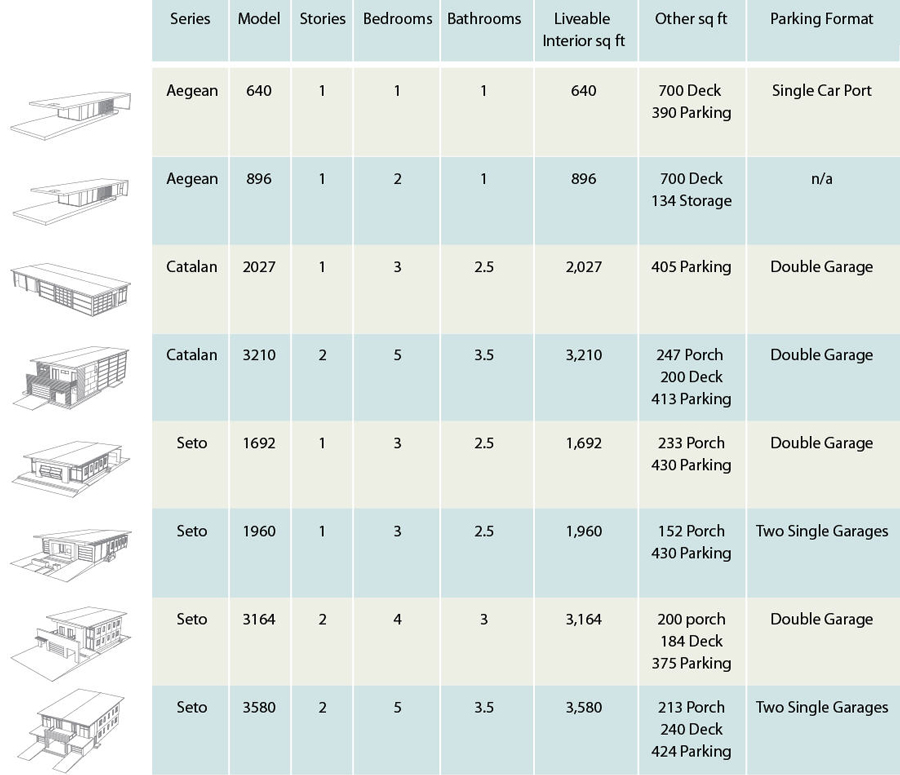 Pricing information for these homes can be found under the "Learn more" menu.
Notes:
- Please see individual home product pages for bathroom configurations.
- The Seto 1692 and Seto 3164 offer a single car port in addition to the enclosed garage parking.
- The Seto 1692 and Seto 3164 have the option of a second private entry from the exterior.
- In the two story homes any bedrooms listed on the ground floor can be used for other purposes such as home office - we are simply showing the maximum potential bedroom configuration.