Designed and manufactured by Logical Homes for a multi-national manufacturer of flat screen televisions, this exhibit for the 2008 Consumer Electronics Show was based on an adaptation of the Aegean 640 model home design. The kitchen of the standard Aegean 640 was removed to provide a larger living room for the display of television products. Landscaping and outdoor furniture elements were created by Logical Homes to complement the house design. This house was fabricated in Los Angeles and was assembled in five days ready for the Consumer Electronics Show which attracts 150,000 visitors.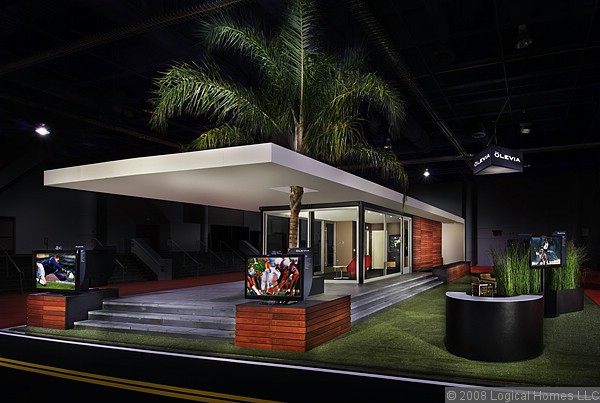 A photograph of the finished Aegean 640 at the Convention Center. This exhibit was a "best of show" finalist.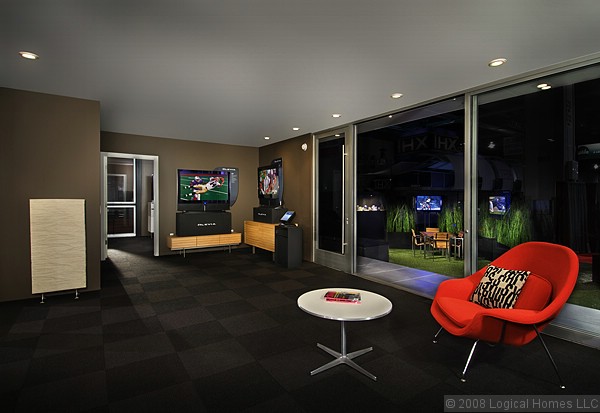 An interior photograph of the adapted Aegean 640.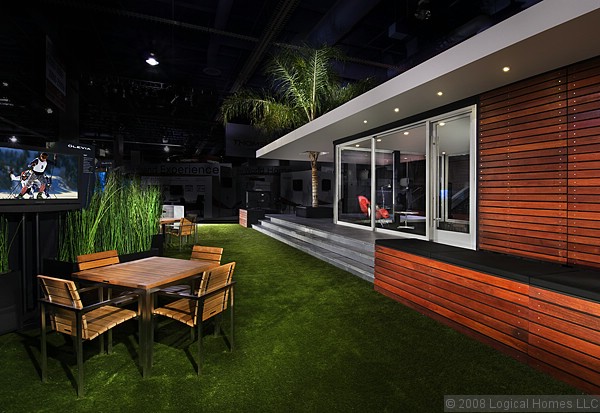 Decking, steps and storage units were designed to integrate with the house.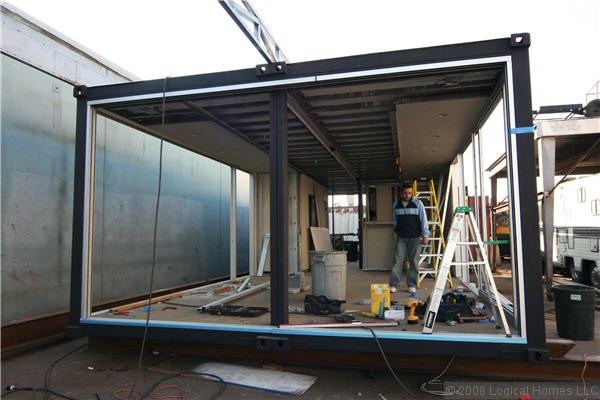 The Aegean was fabricated in Los Angeles prior to transportation.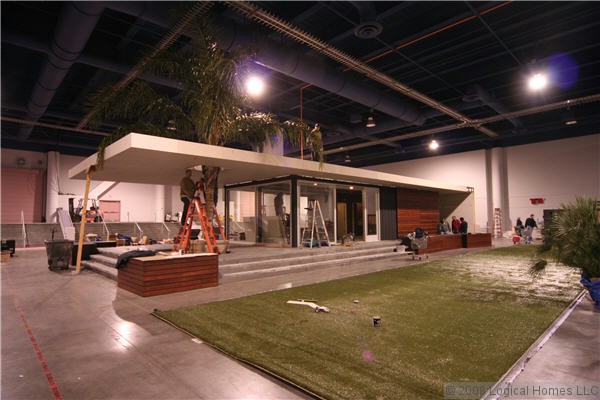 The client requested a palm tree to complement the bold roof cantilever.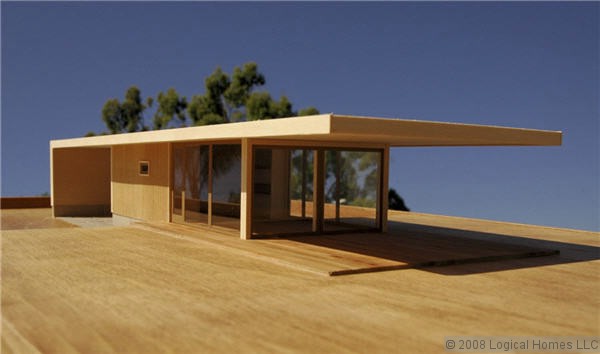 A model of the Aegean 640 as used in planning the CES project.