The benefits and advantages offered to you in Logical Homes are universal and we've applied the best of these design principles to the model homes on this site as well as a wide range of other custom projects. Our clients typically desire to apply our basic design fundamentals to their unique building needs. If you like our approach to design but don't see a model home plan that fits your needs then maybe you need a Custom Logical Home. A Custom Logical Home project will likely cost more and take longer to complete than a model home but will be individually tailored to your needs, site, and budget.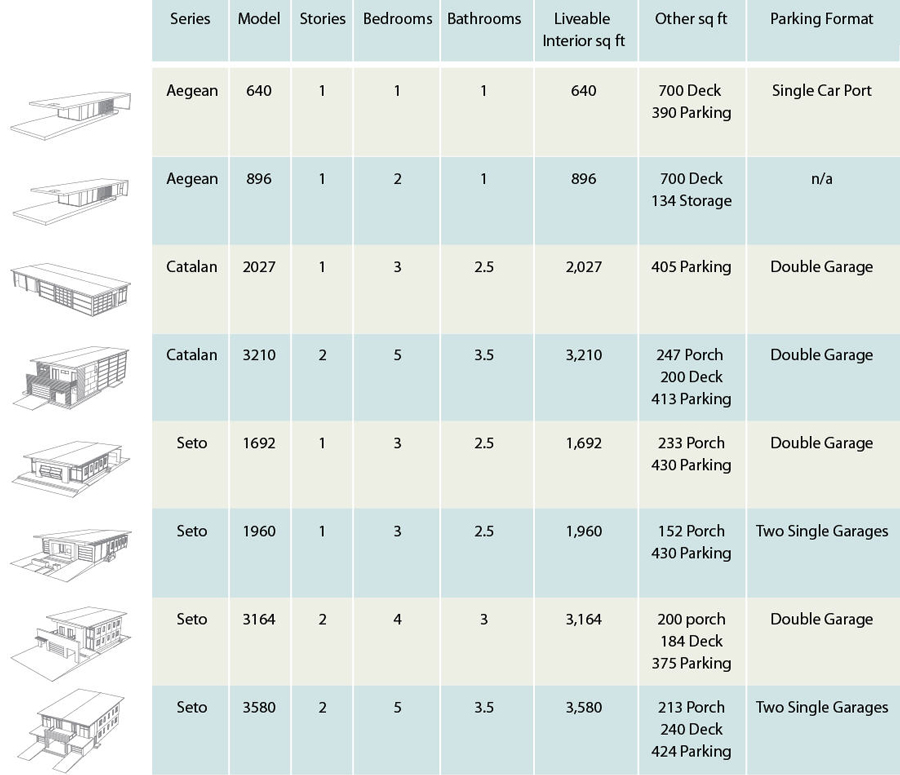 Pricing information for these homes can be found under the "Learn more" menu.
Notes:
- Please see individual home product pages for bathroom configurations.
- The Seto 1692 and Seto 3164 offer a single car port in addition to the enclosed garage parking.
- The Seto 1692 and Seto 3164 have the option of a second private entry from the exterior.
- In the two story homes any bedrooms listed on the ground floor can be used for other purposes such as home office - we are simply showing the maximum potential bedroom configuration.