What's with Tudor-themed tract homes?
The Tudor era occurred between 1485 and 1558 in England.
Here are some Tudor folk of that time: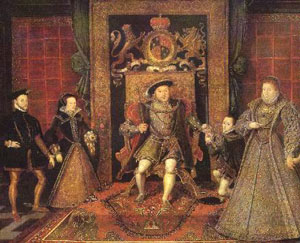 Our lives are vastly different to those who lived 500 years ago.
We use smartphones and we bathe regularly.
And yet in the 21st Century, homebuilders offer Tudor-themed homes complete with vinyl windows and remote controlled garage doors.
And people buy them. 
Contemporary Tudor homes are built using "authentic" Tudor processes; contractors stand out in the sun hammering wood together with nails - just like they did 500 years ago.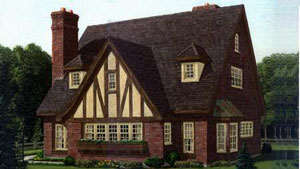 Cute?
Yes.